Your website is your company's digital home and your greatest selling tool. When potential customers visit, make sure they can find the info they need while showcasing what sets your company apart.
At Digital Neighbor – SEO Agency, we'll help you take everything that's unique about your business and translate it into a unique online experience. With a team of professionals taking care of every aspect from the user experience (UX) to copywriting and SEO, your web presence is in good hands at Digital Neighbor. Whether you want a WordPress, Shopify, or custom website design, we can help!
Get Website Help from Digital Neighbor
Web Refresh
Did you know that a stagnant website can lead to lower search rankings? If you aren't updating your site, Google and other search engines take note. Make sure that you're primed to climb up the search results with fresh pages, a new layout, and content that represents your business.
Web Design
An attractive, easy-to-use site is a must! Create a site that truly represents your business and appeals to your target audience. Our designers will help create the perfect digital home for your business.
Web Development
Get a personalized solution built just for you. With our Web Development service, you can determine the layout, look, and feel of your website and build a unique site from the bottom up.
6 Key Components of a Stellar Website
Make sure your website stands out with these crucial features that are standard for a Digital Neighbor website. We've designed and developed sites for all restaurants, car dealerships, retailers, lawyers, realtors, financial institutions, and more!
Brand Voice
Define who your company is and what you stand for. The way you engage with potential customers and your commitment to their satisfaction should be clear in your brand voice.
User Experience
Web users expect to find the information they want quickly. Score high on user experience (UX) by incorporating intuitive site hierarchy and linking crucial pages.
Mobile Responsive Design
Your website should look great on every screen. With more people accessing sites on their phones, Google has even made mobile responsiveness part of their ranking algorithm.
Search Engine Optimization
Start off on the right foot with a website optimized for search engines. Increase your chances of showing up in search results by using appropriate keywords, metadata, tags, alt text, and content.
Quality Content
Share tips, provide insight, and educate your audience with quality content geared toward engagement. By offering free information via blog posts, videos, ebooks, and more, you establish a level of trust and authority and increase the likelihood of repeat visitors.
Social Integration
Maximize your social media presence by integrating your accounts and your website. Make it easy to share your amazing blog content with easy-to-find social buttons and grow your followers.
Your Digital Neighbor Team
Account Manager
Your account manager will be your go-to person with Digital Neighbor. They'll help you pinpoint your goals and create a plan for how your website will reach them. Your Account Manager will shape how your Web Designer and Web Developer tackle your website project and will check in regularly for feedback and updates.
Web Designer
Your Tampa Web Designer will work with you to create a look that you love. They will be responsible for the visible presentation of your site and will assist with graphic, text, and CTA placement so that your website is attractive and easy to use.
Web Developer
Your Web Developer will create the bones of your website. They will be responsible for any coding and functionality. They are truly the behind-the-scenes experts of the web and will help ensure your site hierarchy is user-friendly.
Tampa Web Design Case Study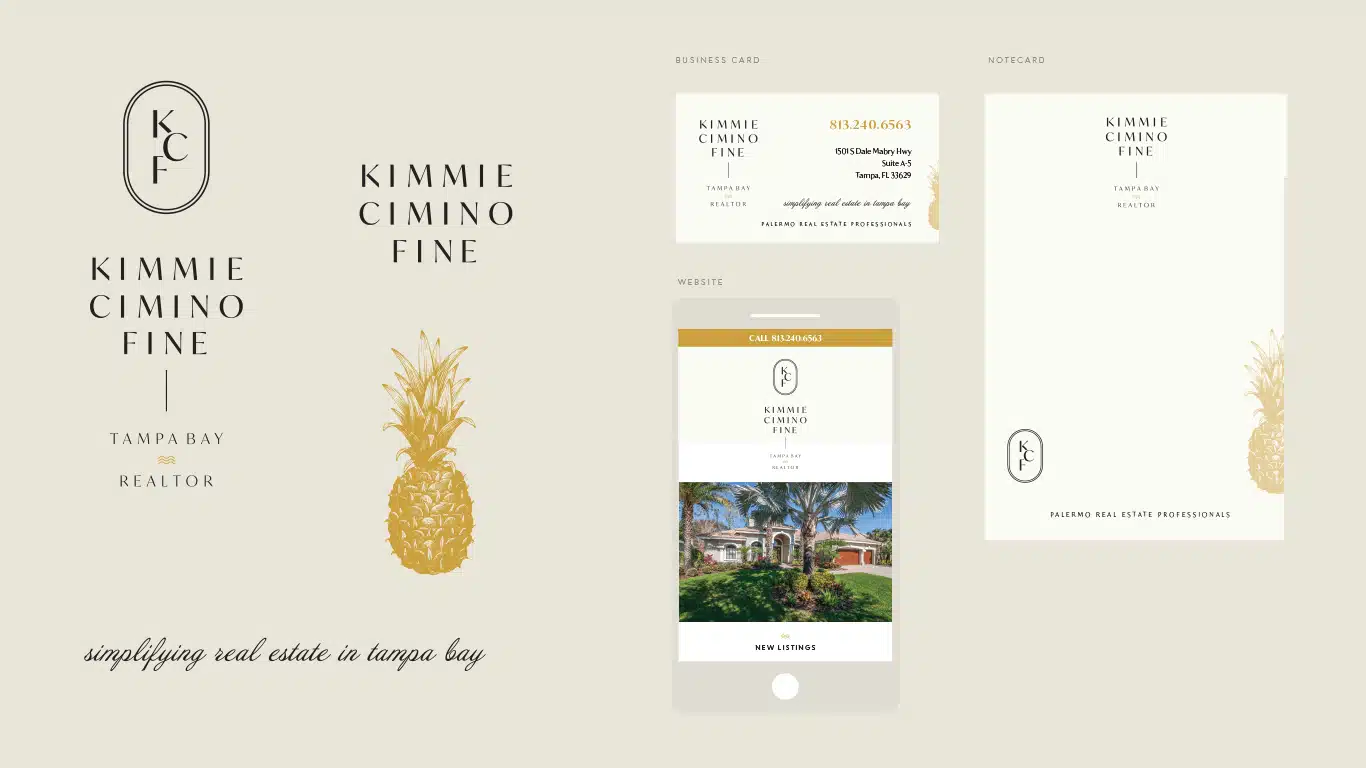 Real Estate Brand Stands Out with New Website
A great website helps connect you with your target audience. It's easy to use and shares all the information they need to decide whether to work with you. And of course, it doesn't hurt if it also looks amazing. Take a look at how we helped this Tampa Realtor rebrand and stand out with a distinctive website.
Frequently Asked Questions About Review Management
Do you create WordPress sites?
Yes! But we don't just stop there. We also create Shopify websites and do custom HTML so you can create a website that meets both your needs and the needs of your customers.
Who will write my website copy?
We are happy to create original content for your website or use the content that you provide. Because you will want your website to be SEO friendly, we do recommend that our team be able to edit any copy you provide so that we can add in things like headings and keywords. This is something that we do when we create content as well. Essentially, we want to make everything easy to read—for both potential customers and search engines.
Will I have access to the backend of my website?
Of course! It's your website. And while we're always happy to create new posts for you via our content service, you will also have administrative access to your site so you can upload and share the content that matters to you.
How frequently should I update my website?
At the minimum, we recommend adding new content like blog posts to your website once a month. The more frequently you update your site with relevant content, the better!
Let's Chat About Your Website
Contact us today and let's talk about how Digital Neighbor can help you refresh your current website or design a new one. Talk with us on the phone,  over some coffee, or online about our Tampa reputation management service.
Latest Web Design Blog Posts
Want to learn more? We love sharing information with our neighbors! Check out these blog posts and feel free to contact us if you have questions.