It's not very often that a digital marketing conference rolls into Tampa Bay, and so the Digital Neighbor team was eager to get in on the action at the 2019 Digital Summit.
Yes, I just used the word "digital" three times in one sentence, and I can't guarantee it won't happen again.
If you didn't go, you might be wondering what you missed. Or, you might be looking for reasons to go next year – either way, Digital Neighbor's got the skinny. I'm also going to fill you in on the most important takeaway from this year's conference in Tampa, so stay tuned for that.
But first, some other highlights.
Starting with conference swag.
Free t-shirts, those sticky things you put on the back of your phone, literal money (!) – you name it. Bonus, the people giving out the free swag are also in the digital marketing industry, so you get a cool networking opportunity and a koozie.
After loading up on free stuff we didn't really need, it was time for the day's big event – a presentation from keynote speaker and Manager of Storytelling at Microsoft, Ben Tamblyn.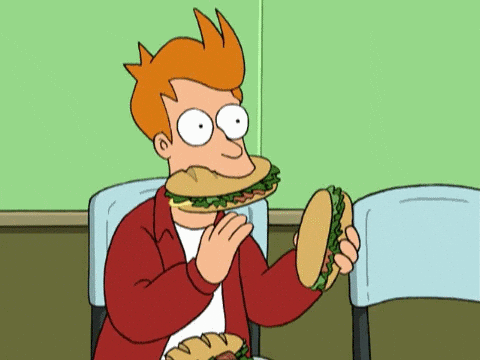 Tamblyn's presentation, appropriately named "Shaping Brand Perception Through Storytelling", examined the ways that major brands like Microsoft, McDonald's, and BMC engage audiences with meaningful content instead of simply pushing products.
But our biggest takeaway didn't come from Tamblyn's keynote presentation. Don't get me wrong – Tamblyn's presentation was insightful, funny, and even a bit odd at times (he tied the artificial insemination of cows into digital marketing, don't ask me how). I agreed with every point he made, but it didn't give me that gut-punch of inspiration I was looking for.
Hopeful that my gut punch was just around the corner, we moved on to the meat of the conference – the mini-presentations.
Digital Summit doesn't actually call them "mini-presentations", but that's how I'm going to refer to the smaller, more intimate presentations that dove into specific topics like content marketing, social video, and analytics, and more.
To get the most out of these bite-sized, 30-minute sessions, the Digital Neighbor team split up to attend as many as we could. And in the middle of this whirlwind of presentations, I found my spark.
And the big takeaway is…
I didn't know what to expect when I walked into Veronica Romney's presentation, titled "Be the Guide, NOT the Hero of your Customer's Story", but I certainly didn't expect it to wind up being my favorite presentation of the day.
Here's why.
As marketers, we get bombarded with tips for success. Our success. It's only human to want to succeed and be the best of the best, but at the end of the day, we're not the protagonists of our story.
Our clients are.
That was the theme of Romney's presentation, and the absolute biggest takeaway for any agency, no matter how large or small. We are not the heroes of the customer journey. We're guides! We're the Yoda to our Lukes, the Rocky to our Creeds, the Dumbledore to our Harry Potters – you get the picture.
It was a presentation that made me proud to be a part of Digital Neighbor because that's what we're all about – being neighborly and lending a helping hand. There's a difference between talking to your customers and talking at them, and the sooner your agency realizes it, the easier it will be to make genuine connections and build an authentic brand.